The Ancient Art of Shamanic Healing
One-day introductory workshop with Greg Horner & Julie Wise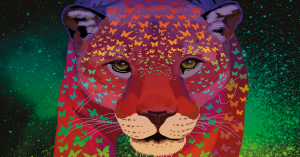 Shamanism is the oldest spiritual tradition in the world and is based on our personal experience of The Great Mystery. Through shamanic practice we consciously connect with the deeper, hidden worlds to bring about healing and transformation that is empowering for ourselves and others.
 On this workshop we will journey to, and then explore, the shamanic worlds, find our power animal and other world helpers, experience energy and the web of life (which connects all things), honour and connect with the six directions, and begin the exploration of shamanic healing.
This workshop is a good introduction to the 10-day Dragonfly shamanic healing course, which begins again in 2022, and its cost is deductible from the course fee. Full details on the websites (see below).
Date: Sunday 28th November, 10.00 a.m. – 4.30 p.m. Cost: £60 (cheques payable to 'Dragonfly Healing Ltd' please, or email for bank details). Venue: Over Kellet Village Hall, Nether Kellet Road, Over Kellet, LA6 1DR (5 mins off M6 junction 35)
To book your place email greg.horner@rocketmail.com